In Memory
Warren (Skip) Wirtel VIEW PROFILE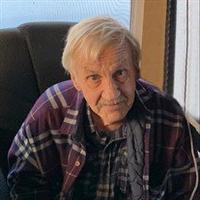 Warren Edward Wirtel, son of Warren E. and Virginia Schultz Wirtel, was born March 8, 1950, in St. Louis, Missouri. He departed this life Monday, December 14, 2020, in his home, near Lebanon, Missouri, at the age of seventy years, nine months, and six days.
His parents preceded him in death.
Warren is survived by his significant other, Kathy Knapp, of Lebanon, Missouri; a daughter, Michelle Wirtel, and Russ, of St. Louis, Missouri; three grandsons, Tyler, Chris, and Nick, and Debbie and Danny, who he loved as if there were his own; a brother, Rick Wirtel, and his wife, Lynn, of St. Louis, Missouri; several nieces and nephews; as well as a host of other relatives and friends.
He was born and raised in the St. Louis area and graduated from high school there. He continued to make his home in St. Louis and worked in automobile body repair for many years. Later, he moved to Lebanon where he worked for the Bennett Spring State Store for a time.
In his spare time he enjoyed being outdoors where he liked trout fishing. He enjoyed his vintage 1973 Corvette and liked going to car shows. He was "old school" in every way and was very strong in his convictions. He was a patriotic man who loved his country. His family was very important to him and he especially enjoyed time with his grandchildren.
Warren was a loving father, grandfather, brother, uncle, and was a caring friend. We celebrate his life and know that he will be fondly remembered and greatly missed by all those who knew and loved him.
https://www.holmanhowe.com/obituaries/Warren-Wirtel-Lebanon/#!/Obituary
Click here to see Warren (Skip)'s last Profile entry.