In Memory
Robert E. Suthers Jr.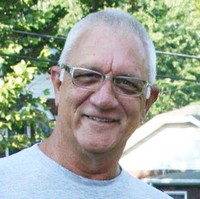 Robert E. Suthers, Jr., age 66 of Overland, MO, Asleep in Jesus, Thursday, August 31, 2017. He was born on Wednesday, May 23, 1951 in St. Louis, MO, the son of the late Robert and Arline (nee Reidt) Suthers, Sr.

Bob was the beloved husband of Christine Suthers (nee McCabe); dearest father of Chantel (Rene) Trevino, Trisha (Michael) Hartman, Melissa (Mahdi) Arfaoui and Lauren Suthers; cherished grandfather of Vanessa Trevino, Julie Golder and Lucas Hartman; dear brother of Peggy (Dareld) LaBeau, Douglas (Kitty) Suthers and Pamela (Bruce) Canedy; our dear brother-in-law, uncle, cousin and friend.

Bob honorably served our country in the Navy during the Vietnam War and was a field engineer for Phillips 66. Bob loved spending time with his family and was a dedicated family man.
Memorials:  Bob's family desires that donations in his memory be made to National Organization for Rare Disorders, National Headquarters, 55 Kenosia Avenue, Danbury, CT 06810 (203-744-0100).
http://www.shepardfuneralchapel.com/sitemaker/memsol.cgi?user_id=2003345