In Memory
Deborah Shannon (Geren)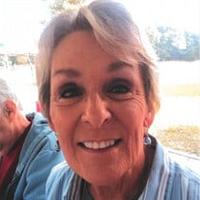 Deborah Lynn Geren of Cotter, Arkansas, passed away June 30, 2021, in Cotter, Arkansas at the age of 70 from cancer. She was born November 23, 1950, in Fort Worth, Texas, the daughter of Robert Perry and Eunice Agnes Shannon. She married David Hussey on May 27, 2005, in Racine, Wisconsin and worked in sales. Debbie lived in Cotter since moving from Oak Creek, Wisconsin, in 2010. She was a member of the Twin Lakes Baptist Church. She was a mentor, volunteer, and supporter of the Cross Trail Outfitters. She enjoyed volunteering with the Mountain Home Food Basket.

Debbie is survived by her husband, David Lee Hussey of Cotter, AR; son, Richard Perry (Jennifer) Geren of Troy, MO; brother, Steve (Shirley) Shannon of Blossom, TX; two grandchildren, Michael and Tyler Geren; two great-granddaughters, Lilly and Natalie; two nephews, Shawn and Scott; and niece, Sheryl.

She was preceded in death by her parents.

A Celebration of Life will be 2:00 pm, Sunday, July 11, 2021, at Twin Lakes Baptist Church, with Dr. Sam Bailey officiating.

Memorials may be made to Cross Trail Outfitters, 3512 Hwy 62 West, Mountain Home, AR 72653, or www.teamcto.org; Arkansas Buffalo River Chapter.

Arrangements are by Kirby and Family Funeral and Cremation Services - Mountain Home, Arkansas.
https://www.kirbyandfamily.com/obituaries/Deborah-Geren/#!/Obituary