In Memory
Dan Price VIEW PROFILE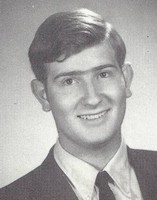 Dr. Dan T. Price, 58, of Texarkana, Texas, died Saturday, Dec. 12, 2009, in a local hospital.

Dr. Price was born Jan. 8, 1951, in Lubbock, Texas. He was owner of Dr. Dan T. Price General Dentistry, a member of National Rifle Association, Texarkana Gun Club and Maud Gun Club and an Army veteran.

Survivors include his wife, Peggy Price; one son and daughter-in-law, James and Dana Price; one daughter and her fiancé, Jennifer Price and Eric Fleming; his parents, Sybil and James B. Price; one brother, Drew Price; one sister, Debra McLendon; and a number of other relatives.
If anyone would like to pay their respects there will be a viewing at Chapelwood funeral home Tues, December 15, 2009 from 6:30-8:00p.m., and there will be a graveside ceremony Thurs, December 17, 2009 starting at 2p.m.
Click here to see Dan's last Profile entry.