In Memory
Douglas Lamb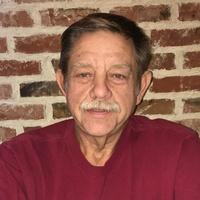 Mr. Douglas Clay Lamb, of Warrenton, MO., passed away on Sunday December 9, 2018, in his home after a 2 year battle with leukemia. Doug was born on December 10, 1950 in St. Louis, MO., to Frank and Joann (nee: Kreps) Lamb. Doug had reached the age of 67 years 11 months and 29 days.
Doug was married to Donna Marie Colvin on May 13, 1995 in St. Louis. They celebrated 23 years of marriage. Doug was the owner and operator of D & D Termite and Pest Control for many years. He enjoyed riding his motorcycle, working around the house and being outdoors. Doug was also enjoyed collecting and shooting guns.
Doug was preceded in death by his parents Frank and Joann and one brother, Roger Lamb. He is survived by his loving wife, Donna; two sons, Brian Lamb and wife Jennifer; Douglas Lamb, Jr.; two brothers, John Lamb; David Lamb; one sister, Laura Matthews; four grandchildren, Kennedy; Morgan; Kyle; Austin, in laws, Paxton Colvin; Daniel Colvin; Doris Hootselle, other relatives and many friends.
Online condolences may be made at www.martinfuneral.net.