In Memory
Leonard Ralph Hug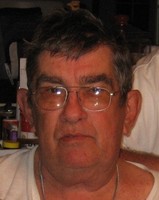 Leonard R. Hug, 66, of Rhineland, Missouri, passed away Monday, Dec. 5, 2016, at his home.
Leonard was born in St. Louis on Oct. 9, 1950, a son of the late Ralph A. and Marie L. (Senter) Hug.
He was the widower of Diane C. (Klein) Hug. They were married on Aug. 5, 1978, at Union, Missouri. Diane preceded him in death on May 19, 2016.
Leonard was a member of Bethany United Church of Christ, Berger, Missouri. He was a machinist for the Labadie and Callaway Power Plants for over 30 years.
In his free time Leonard enjoyed hunting, fishing, farming, and collecting antiques, guns and arrowheads.
Leonard is survived by two sons, Larry Hug, of Rhineland, Missouri, and Greg Hug of Oakland, California; a daughter, Jessica Hug of Osawatomie, Kansas; by two granddaughters, Trinity and Adriana Crabtree; two sisters, Sue Wingfield of St. Peters, Missouri, and Danette Overstreet of Augusta, Missouri;
By two brothers-in-law, Gary Klein and wife Debbie of Glen Carbon, Illinois, and Kevin Klein and wife Cassie of Bethalto, Illinois.
He is preceded in death by his parents, his wife, and a brother, Daniel Hug.