In Memory
Paul Hamilton VIEW PROFILE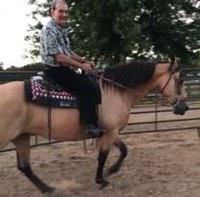 Paul Philip Hamilton, 67, passed away at 8:31 p.m. on Wednesday November 15, 2017. Paul was born August 22, 1950 to Robert and Jeanette (Sanfilippo) Hamilton.
He married his wife Linda Ann Hamilton in Ferguson, Missouri on September 18, 1971. She preceded him in death on April 11, 2017.
Paul was a dedicated husband and loving father, grandfather, son, and brother.
He loved the outdoors, gardening, horseback riding, cars, and working with his hands.
He had a servant's heart and was willing to help any friend in need. He had many skills and talents, and used them to "serve others, faithfully administering God's grace in it's various forms" (1 Pet. 4:10.)
Most of all, he loved Jesus, and for that reason, we rejoice that we will see him again in God's presence.
Paul is preceded in death by his father, Robert Hamilton, and wife, Linda Ann.
He is survived by his sons; Gregory (Jaime) Hamilton and Andrew (Elisha) Hamilton, grandchildren; Mattias, Duncan, Levi, Adelyn, and Ashlyn, brothers; Bobby (Lynn) Hamilton, Michael (Trina) Hamilton, a sister; Denise (Mel) Stanger; and many nieces and nephews.
Click here to see Paul's last Profile entry.