In Memory
Deanna Fetter (Muffler-Lack)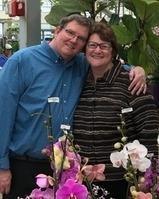 In Loving Memory

South Jordan, UT—Billie Deanna Muffler-Lack, aged 69, passed away peacefully in her South Jordan home on the evening of Monday, January 11th. She was in the presence of her loving family, but in the thoughts and prayers of many more loved ones who were unable to be there physically. She bravely battled lung cancer for over three years, showing her strength and grace through difficult times.

"Deanna", as her friends and family called her, was born in Ironton, Ohio on September 4th, 1951 to Betty Jo Hatfield and George Fetter. She moved many times during her youth before eventually settling in the suburbs of Salt Lake City, Utah with her own family. She worked several careers throughout her life, but was most proud of the years she spent working for Delta Airlines and the opportunities for friendship and adventure it afforded her and her family.

Deanna was a light to all those who witnessed her generosity and warmth. Those who knew her best would tell you that she never missed an opportunity to share laughter with friends or to make those around her feel appreciated with a surprise gift. She was always thoughtful and selfless, and she will be missed by a great many.

Deanna is survived by her loving husband Samuel Lack, her daughter and son-in-law Becky and Marc Compton, her son and daughter-in-law Jason and Grace Muffler; her sisters Carla Day and Shelley Peace, her brother Tim Fetter; her two grandchildren Harper and Carter Compton; and her beloved lap-dog "Pepper", as well as her many nieces, nephews, and cousins.