In Memory
Donald Ewing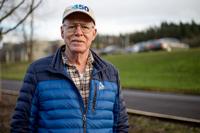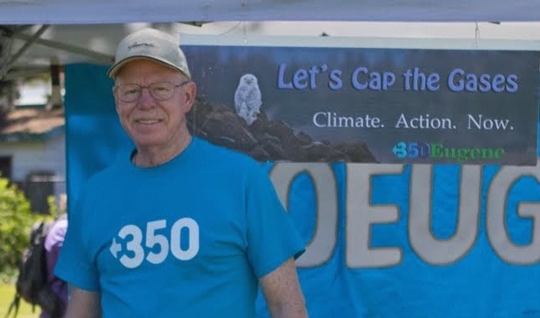 Donald Givens Ewing of Cottage Grove, Oregon passed away on January 30, 2019 at the age of 67. Don was born on April 2, 1951 in St. Louis, Missouri. He was the son of the late William C. and Eunice M. Ewing. In addition to his parents, he was preceded in death by his son in 2016, Erik O'Connell, 39, and his brother, Robert Frederick Ewing, who died shortly after birth.
Don graduated from Hazelwood High School in Florissant, Missouri in 1969. After Hazelwood, Don enlisted in the U.S. Army in September 1969. He received training to become a military vehicle mechanic before deployment to Germany. From March 1971 to March of 1972, he did a tour in Quang Tri Province, Vietnam with the 5th Armored Division. After returning home, he joined the anti-war movement, and became an active member of 'Vietnam Veterans Against the War.' Upon his discharge, he returned to Florissant for four years and attended Florissant Valley Community College. He then moved to Sunnydale, California in 1976 and worked for a Silicon Valley firm. Then moved to the Sacramento area working for HP while continuing his education. In 1990 he moved to Hawaii for 10 years, started a business, did some substitute teaching, and worked for DOD. He briefly lived in Georgia and South Carolina for work assignments, and then returned to Hawaii for another 10 years. He retired to Cottage Grove, Oregon where he covered protest movements through videography and worked with groups such as 350 Eugene and the Raging Grannies in Eugene, Oregon to help raise awareness of and organize direct action around climate change.
He was a dear friend and mentor to many, a veteran for peace, earth activist, teacher, bookstore owner, photographer, and community builder. Don's photographs can be viewed at donewing.fineartamerica.com.
Don is survived by his brother, Michael William Ewing of Napa, CA and sister, Susan Mary Ewing Conner of Lynchburg, VA.
You can leave messages to Don's family and friends on "Don Ewing Memorial" facebook page.
Memorials may be made to 350 Eugene at world.350.org/eugene.